Wellness Colour Consultations
Enjoy a 90-minute Wellness Consultation to reconnect with yourself on many levels.
Utilising insightful tools, I will help you to release blocked emotions and habits which may be causing you a variety of mental, emotional and physical imbalances. I will also attune to the helpful guidance of loved ones in spirit so it is important to remain open-minded during the session to strengthen this connection.
As a Wellness Coach Specialising in Colour Therapy, I'm a little bit like a guide leading you through a vast maze, where around every corner there is a potential barrier preventing you from getting to your desired destination. Instead of turning around to avoid the blockage and trying to discover another escape route, I will enable you to obliterate those walls so that you can get to the same point in less time and with greater ease.
During the time we work together you will embark upon a transformational journey of self-realisation. The process starts with an initial consultation to reawaken your soul purpose utilising an ancient, secret system. Next, I will create a tailored program to help you to retrieve intuitive insights and release self-doubt, insecurities and fear. Finally, I will facilitate a reconnection to your true self so that you can lovingly create a happy, peaceful and authentic life.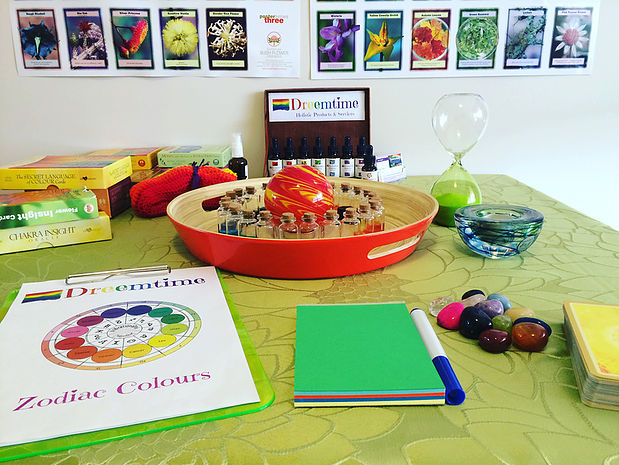 What you will get out of your Wellness Colour Consultation
The rediscovery of your true soul purpose.
Enhanced intuition & psychic protection.
Reduced self-doubt, anxiety, worry, overwhelm & depression.
Renewed clarity, direction & perseverance.
Heightened self-love & acceptance.
Dreemtime Wellness Consultations
Available by appointment in Byford, WA