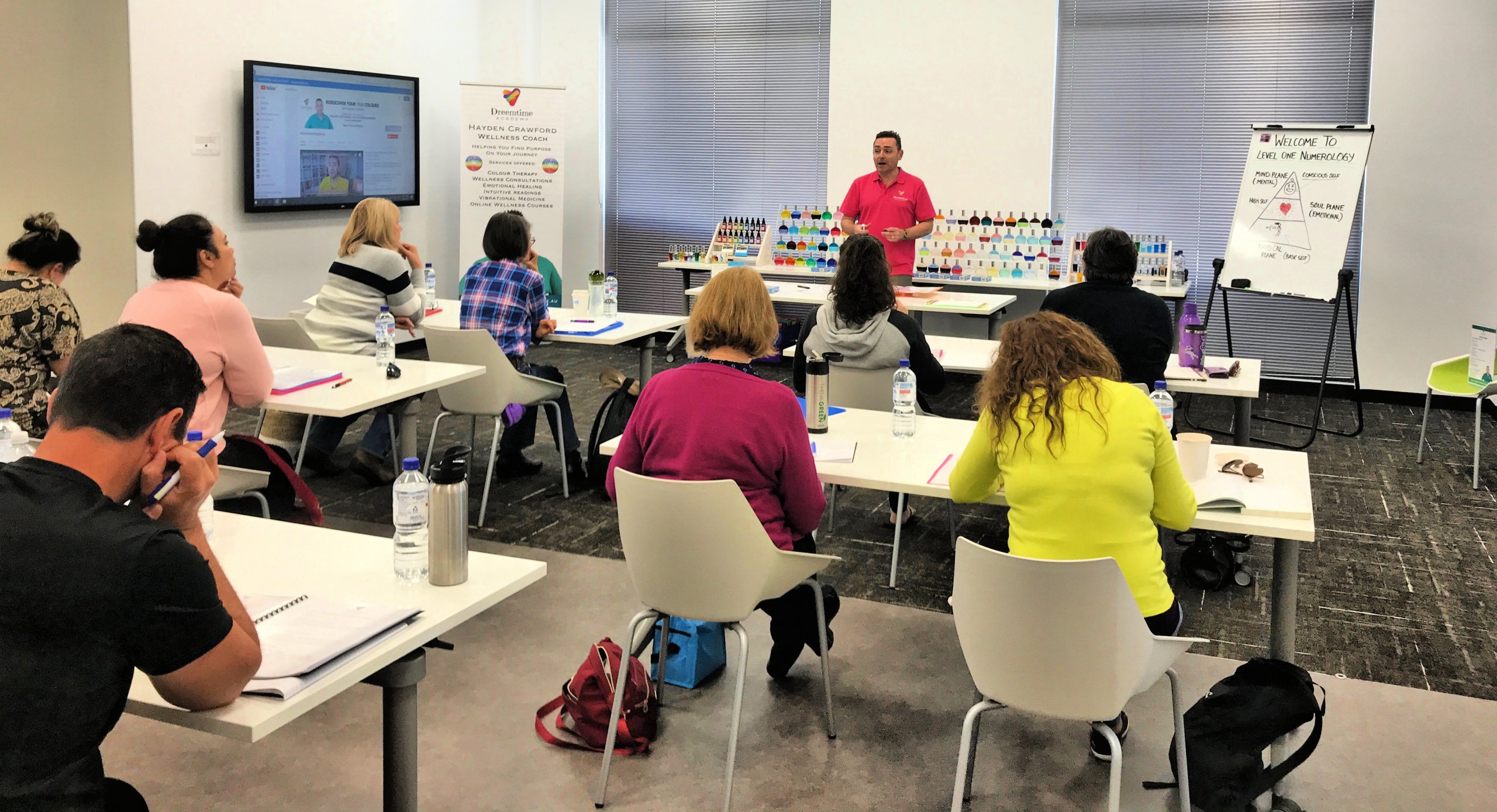 Do you ever wonder why you are here and who you truly are?
This enlightening workshop will introduce you to the magical world of PYTHAGOREAN NUMEROLOGY.
Discover how your birthdate holds the answer to your true life purpose, strengths and weaknesses, personality blueprint and the best times to embark on new projects or ventures.
This unique workshop will give you practical guidance on how to interpret your own and other peoples numbers so you can understand yourself and your loved ones with greater clarity, depth and appreciation.
The course will cover:
The Metaphysical understanding of Numbers.
The meaning of your Ruling Number, Day Number and Life Cycle Number.
The Pythagorean Numerical Grid.
The Arrows of Individuality.
Colour Mirrors Insights.
Price – $99
Places are limited so email Hayden on hayden@haydencrawford.com to reserve your place.
The course will at A Place To Just Be in East Fremantle on Sunday 9th February 2020 from 10am – 3pm
Please supply your full name and birthdate at the time of booking.
Contact Hayden on 0403 158287 for more information.
"Hayden's Pythagorean Numerology workshop was informative, fun and easy to keep up with. Hayden is passionate and energetic and has a wicked sense of humour, which keeps everyone interested and involved. I'm looking forward to putting what I learnt to use to learn more about myself and my loved ones. Awesome and I recommend it to anyone with an interest in Numerology, or if you're not, you will be after 5 mins with Hayden. Thanks"
Kylene Castle
"Loved your Workshop…Well presented, great location and a wonderful group of ladies. I learnt so much during the day…not only about myself but our children too, which has given me a much deeper understanding of many things. I haven't stopped flicking through the beautiful manual you sent us home with. It is amazing how accurate Numerology is…Looking forward to Level 2 :)"
Cindy Bloor
"I found yesterdays numerology workshop inspiring and empowering. It gave me a deeper understanding of my own personality and unconscious tendencies as well as others. Looking forward to the next level! Thank you Hayden"
Telicia Farley
"I attended the numerology workshop run by Hayden last weekend and enjoyed it immensely. There was a lovely group of ladies and we all had a great time with lots of laughs and stories being shared throughout the course. Hayden has a beautiful, insightful personality and had an answer for every question ( of which there were many). The course wasn't rushed and we learnt the basics of numerology, which I found very interesting. I'm looking forward to level 2."
Tania Weston
"Hayden is a truly connected individual which a heightened sense of intuition. I recently attended a numerology workshop and was surprised at how much information we were given in such a short space of time! Hayden provided healthy platters/refreshments & thought of every little detail! So much…We had a bush-flower remedy for concentration, crystals and did a group meditation! I could not have imagined it would be so wonderful. For me, personal that resonated the most was the fact that Hayden is authentic and is about empowering people! He's not about healing anyone but rather giving people options/tools for there own self-discovery which I value a lot and to have fun in the process! Hayden is magical! & I'll be back for level 2"
Arlene Maidment