Two different ways to learn
NUMEROLOGY - LEVEL 1 (Delivered via Zoom)
Do you ever wonder why you are here and who you truly are?
This enlightening Zoom course will introduce you to the magical world of PYTHAGOREAN NUMEROLOGY.
Discover how your birthdate holds the answer to your true life purpose, strengths and weaknesses, personality blueprint and the best times to embark on new projects or ventures.
This unique workshop will give you practical guidance on how to interpret your own and other people's numbers so you can understand yourself and your loved ones with greater clarity, depth and appreciation.
The course will cover:
The Metaphysical understanding of Numbers.

The meaning of your Ruling Number, Day Number and Life Cycle Number.

The Pythagorean Numerical Grid.

The Arrows of Individuality.

Colour Mirrors Insights.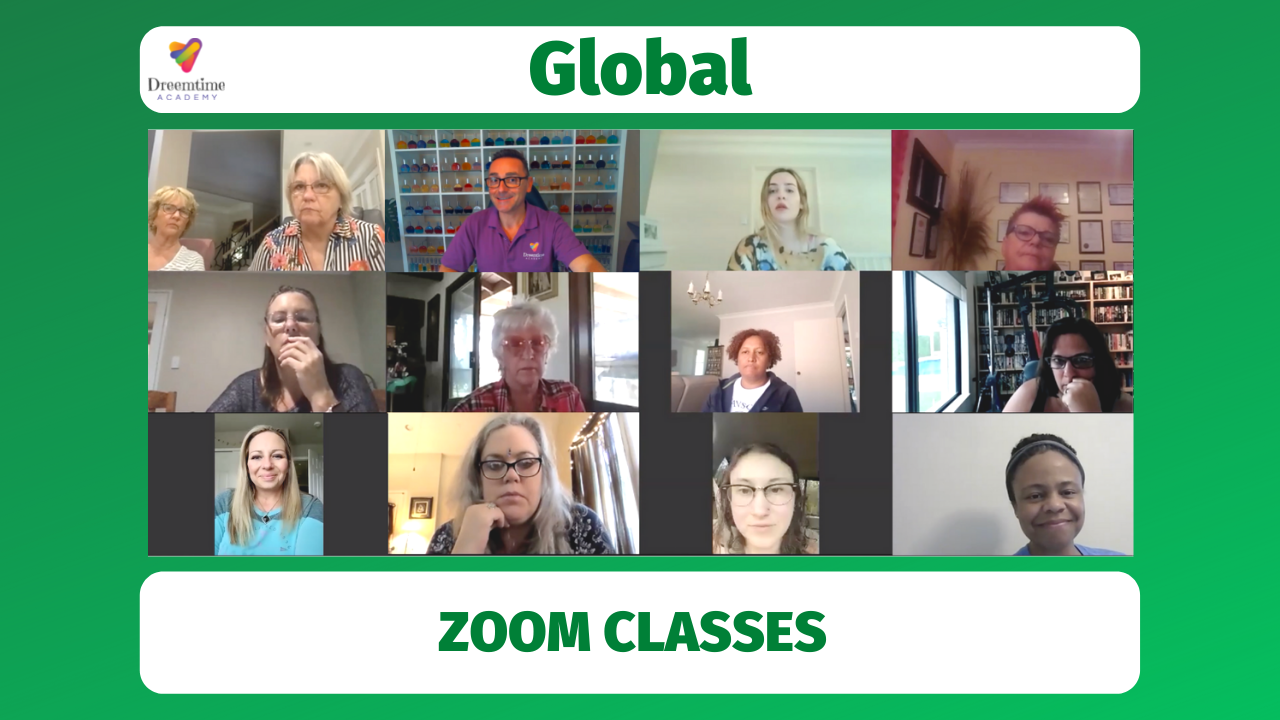 The course will be held online via Zoom on Sunday 5th September 2021 from 8am – 1pm (Perth, Western Australia). Please check the 'World Clock' for your time equivalent. Please supply your full name and birthdate at the time of booking.
DREEMTIME ACADEMY ONLINE COURSES
NUMEROLOGY - LEVEL 1 (SELF-PACED ONLINE COURSE)
NUMEROLOGY - LEVEL 1
Do you ever wonder why you are here and who you truly are? If you can't make the live session, you can then join us in one of our online courses