With over twenty-five years of healing experience, you are in safe hands!
Do you want to know
WHO

you are and

WHY

you are here?
Hayden is a Spiritual Teacher, Wellness Coach, Colour Therapist, Reiki Master, Hypnotherapist, Numerologist, Andromedan Starseed, Advanced Practitioner of Australian Bush Flower Essences and Founder of Dreemtime Academy. His career in Energy Healing spans over 20 years and today he offers a variety of learning options both online, in workshops and during his transformational spiritual retreats.
He teaches modalities such as Colour Therapy, Pythagorean Numerology and Usui Reiki (up to Mastership level) as well as self-empowerment courses and cosmic consciousness.
Hayden is passionate about next-level energy healing, vibrational medicine and transformational tools and techniques that empower his clients to release stuck patterns, frozen emotions and limiting beliefs so that they can reawaken and reconnect to their higher consciousness.
Dreemtime Academy was born six years ago, to help people to explore and rediscover their inner wisdom so they can experience life with more freedom, joy and purpose.
His Andromedan awakening followed three years later which inspired him to start creating content for Starseeds and channelling information from different star systems, helping people to reawaken to their starry origins and mission.
Hayden works closely with the Colour Mirrors system to help his clients achieve permanent change. This exceptionally powerful, colour therapy system was created to promote both personal and spiritual transformation. It was founded in 2001 by Melissie Jolly in South Africa and leads the way as the most profoundly healing, self-diagnostic tool in the world today.
Hayden's signature processes will help you to remember why you are here and how to gracefully reconnect to your divine essence.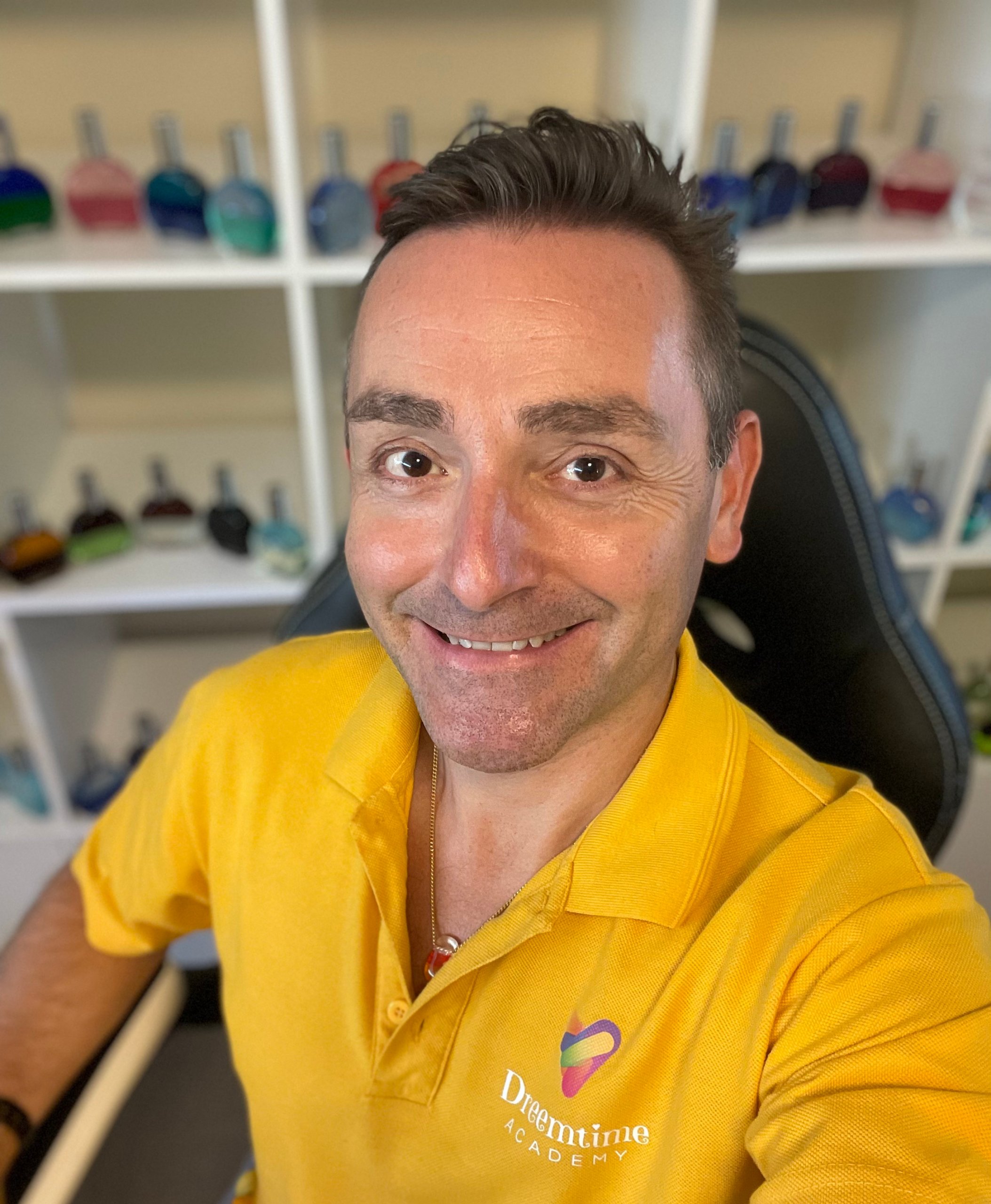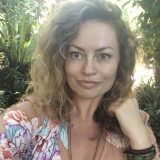 Shani Faye-Chambers
Natural Health Practitioner
Ohhhh WOOOOOWWWW! Soooo much gratitude for you.
I had the pleasure of finally meeting this legend in person yesterday! I was blessed to win a free Colour Reading in one of his generous giveaway promotions and figured if I'm going to drive down to Byford I should make the most of it and see what other services he offered… 3.5hrs of incredible insight, guidance, emotional release and energy healing later I walked out
PUMPED UP AND FULL OF EXCITEMENT AGAIN!!!
I had been really struggling again this week, overextending, over challenging and overexerting myself, running on empty…
Today I jumped out of bed before 5am, feeling full to overflowing. Full of inspiration and following the guidance my Soul was so desperately craving.
Do yourself a favour and go see this incredible human! It's sooo worth the drive.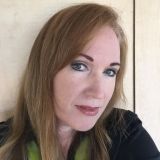 Leah Bowman
Business Owner
Just completed my Reiki 2 with Hayden's Dreemtime academy and I was so very impressed and learned more than I expected. I highly recommend any of what Hayden offers as I know I will be back to learn more.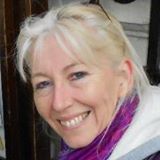 Julie Fenn
Reiki Master Practitioner
Not only is Hayden clever, but he is kind, compassionate and really cares about everyone and everything. You are in safe hands at Dreemtime Academy!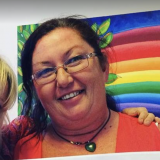 Viv van der Struys
Business Manager
My daughters and I went to see Hayden for the second time yesterday and have been blown away by his accuracy. And of course, my family and I don't go in separately we go in together as a group so here this poor man is being bombarded by our dearly departed as well as us living. I'm surprised he was able to get a word in with all of us. Our path with Hayden has only just begun and we look forward to future meetings with him.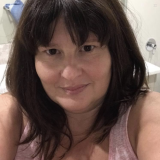 Tina Batson
Office Clerk
I feel truly blessed to have crossed paths with Hayden, what an amazing insightful reading.  Hayden opened up my mind to how my own personality traits could be causing blockages in my life and how to take a different perspective in dealing with problems.  I walked away with a sense of positivity which had definitely been lacking in my life.  What was the final testament to Hayden's amazing ability was reading the report he provided for me to take home. Seriously,  it's like he knows me better than I know myself. Absolutely mind-blowing! The report was written prior to our meeting based only on my birth name and date of birth but the insights it provided were absolutely spot on, a fantastic resource to enable me to work on understanding myself better. If you are not lucky enough to live locally for a face to face meeting I would be totally confident in recommending you have a reading via Skype.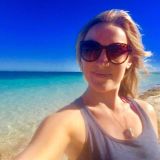 Emily Dewar
Child Support Worker
I highly recommend Hayden as a well rounded, modern-day healer who's intuition connects accurately to his clients, as he gently and compassionately guides them towards self-reflection and self-empowerment in order to heal, expand their awareness and connect to their own truths. With a realm of experience, a wealth of knowledge and strong wisdom in a variety of modalities, Hayden really does have so much to offer each and every individual. A beautiful, authentic and gifted healer. Thanks Hayden.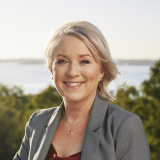 Colette Carmichael-Hilan
Real Estate Manager
When I first met Hayden, he blew me away with his accurate insight reveal based on my date of birth. I then used the colour mirror bottle 6 Venus and had an incredible month. Having already a fascination with numerology and convinced of this amazing way to help and learn about people, I completed level 1 with him. He delivers a very thorough course with insight and massive content in an informative, healing and humble way. Do not underestimate this very well priced course, if in any way this has come across your radar.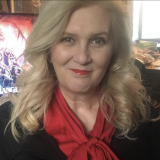 Sandra Ellis
Business Owner
I have just returned home from the most amazing session with Hayden. Was not sure what to expect, but came away with having cleared some deep blocks and old issues that I didn't even realise were still influencing me (but which obviously were given the tears during my session). I am so grateful to have a renewed sense of my life's purpose and a deeper belief in my own ability to create meaningful work and a life with meaning. Thank you for making me feel safe and for the laughs. I love the colourful, gorgeous room, too! I totally recommend.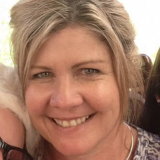 Suzy Parravicini
Local Government Clerk
I completed Reiki 1 with Hayden recently and it exceeded all my expectations. From the moment I was welcomed into his home and healing rooms, I felt at ease. Hayden is quite the generous host with tea and fresh fruits each day.
My friend and I did the workshop together so it was an intimate style and quite perfect to be able to ask questions and get a one on one experience.
The course content was quite incredible; Hayden teaches using his knowledge of other modalities like numerology, crystals, cards, Bush flower essences, his psychic interpretations and the amazing colour mirrors. This was a complete bonus and really made for a special learning journey over and above a workshop with big class numbers in a hall or similar. This along with his knowledge of the Dr Usui lineage and personal stories created the perfect authentic classroom feel.
I highly recommend his Reiki workshop for anyone who appreciates authenticity and a bright talented lecturer. Blessings to you Hayden, I'm excited about my journey forward and can't wait to do Reiki 2 in a few months.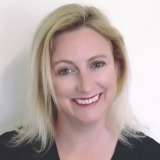 Tabitha Marie
Dental Assistant
I recently had a Colour Reading from Hayden and found it to be so informative. It has given me clarity on my direction and huge insight into my Soul Path. I highly recommend this to anyone needing some guidance and direction on their life journey! Many blessings to you Hayden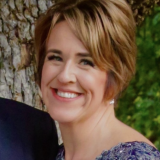 Tina Masters
Energy Healer
I recently attended Hayden's Numerology Level 1 workshop – wow – what an amazing teacher and what an amazing day full of numbers, colours, gratitude and abundance. Thoroughly inspiring and enjoyable – I've signed up for more courses now, and I can't wait to get more colour into my life. It really resonated with me. Thank you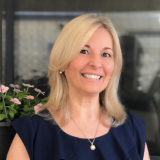 Cheryl Swart
Life Coach
Hayden is an absolute dream healer who intuitively knows what you require in the way of healing. He holds beautiful space for your healing session with him and is an absolute delight! I've recently completed a Numerology Level 1 course with him and his passion transfers to his students. His knowledge is second to none and he has the added ability to be present for each and every student. He truly has mastered his calling and I am so grateful to have come across him in my life! Do yourself a favour and book a session with Hayden. You will walk away feeling you have been blessed by an angel!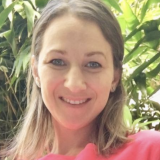 Michelle Papik-Fong
Wellness Consultant
Hayden you are amazing. Thank you again for an amazing session. I found clarity and feeling my authentic self again. This journey has become lighter with you in my life I am so grateful and blessed that you are here guiding me on my journey. Much Love and thank you. Would highly recommend you to the world.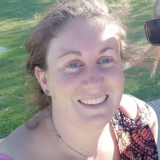 Crystal Hamilton
Energy Healer
Hayden is such a beautiful, bright light of a soul. His bubbly yet open-hearted warm and compassionate personality will make you feel comfortable straight away. He is a great reiki master teacher and I am truly honoured to have learnt my reiki courses through him. I also love his colour essence sprays he makes himself. What a wonderful gift to the world.