Welcome to The

Dreemtime

Academy
How To Identify Your Principle Ascended Master
How To Spot A Pleiadian Star Seed
How To Activate Your Your Lightbody For Interstellar Travel
14 Traits of an Arcturian Starseed
7 Powerful Crystals To Rebalance Your Chakras
7 Reasons You MUST Find Your Soul Purpose
12 Secrets To Manifesting More Love And Money, Fast!
How To Recognise & Overcome Your Spiritual Blockages?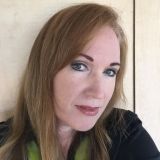 Leah Bowman
Just completed my Reiki 2 with Hayden's Dreemtime academy and I was so very impressed and learned more than I expected. I highly recommend any of what Hayden offers as I know I will be back to learn more.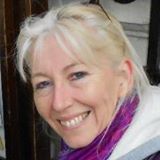 Julie Fenn
Reiki Master Practitioner
Not only is Hayden clever, but he is kind, compassionate and really cares about everyone and everything. You are in safe hands at Dreemtime Academy!
Rita Susegg Stensmur
Farge Energi Coach
I love the show where you intervuew wise women that do extraordinary work. I saw your interview of Moira Bush and I loves it. I am a Colour mirrors practitionar and teacher in Norway?