Welcome to The

Dreemtime

Academy
15 Ways To Heal Your Wounded Inner Child
3 Ways To Embrace Your Shadow Self
10 Facts About Ancestral Clearing
Ho'oponopono – 4 Magical Steps To Freedom
7 Powerful Crystals To Rebalance Your Chakras
7 Reasons You MUST Find Your Soul Purpose
12 Secrets To Manifesting More Love And Money, Fast!
How To Recognise & Overcome Your Spiritual Blockages?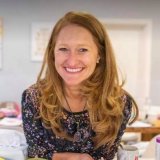 Emma Romano
Self Healing Coach
I had the most amazing and beautiful session with Hayden. His wisdom, calming and safe nature allowed me to really pour out. Wow, what safe and profound healing.
I recommend everyone to have a session.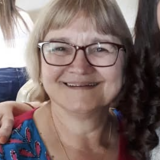 Lyn Smith
Office Clerk
I started my journey on 'Your TRUE Colours' in February 2019. My journey of transformation has been amazing sometimes hard work for me but I had courage and trust in Hayden. He was always patient with me and always made me feel at ease. I now have the tools to continue my spiritual learning.
While doing this course various workmates and friends mentioned what a change there was in me. The way I stand, walk and talk. One even said that I looked younger. Always positive comments.
I thank you, Hayden, from the bottom of my heart. You truly are an Angel on Earth. Keep up the good work.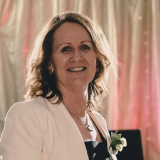 Annie Rhodes
Business Owner
Hayden showed compassion throughout my exciting transformational journey with Colour Mirrors. I love his authentic way of loving guidance, exceptional skills and amazing acknowledge.
I made contact with Hayden at a time when I was at a low, feeling exhausted, lost direction and couldn't see a future for myself that was positive and uplifting.
Connecting with Hayden each week for three months, travelling in the superbly- crafted Colour Mirrors system, was fantastic in helping me to emotionally rejuvenate so that I could refocus on balancing both personal and professional aspects of myself.
His gentle and affirmative approach created a warm safe environment, which was so supportive in acknowledging and healing any emotional discords, that I had pushed aside for so long. This helped not only facilitate self -awareness, empowering insights, also lead me to re-set self-direction and insight into my purpose.
Due to Hayden's relentless commitment and intuition, to ensure I gain the most that I could. I have my joy and song back again. I have gained so much more than I expected. Somethings are just too big to sort on our own. I encourage others to reach out for help with Hayden.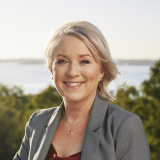 Colette Carmichael-Hilan
Real Estate Manager
When I first met Hayden, he blew me away with his accurate insight reveal based on my date of birth. I then used the colour mirror bottle 6 Venus and had an incredible month. Having already a fascination with numerology and convinced of this amazing way to help and learn about people, I completed level 1 with him. He delivers a very thorough course with insight and massive content in an informative, healing and humble way. Do not underestimate this very well priced course, if in any way this has come across your radar.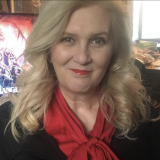 Sandra Ellis
Business Owner
I have just returned home from the most amazing session with Hayden. Was not sure what to expect, but came away with having cleared some deep blocks and old issues that I didn't even realise were still influencing me (but which obviously were given the tears during my session). I am so grateful to have a renewed sense of my life's purpose and a deeper belief in my own ability to create meaningful work and a life with meaning. Thank you for making me feel safe and for the laughs. I love the colourful, gorgeous room, too! I totally recommend.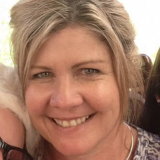 Suzy Parravicini
Local Government Clerk
I completed Reiki 1 with Hayden recently and it exceeded all my expectations. From the moment I was welcomed into his home and healing rooms, I felt at ease. Hayden is quite the generous host with tea and fresh fruits each day.
My friend and I did the workshop together so it was an intimate style and quite perfect to be able to ask questions and get a one on one experience.
The course content was quite incredible; Hayden teaches using his knowledge of other modalities like numerology, crystals, cards, Bush flower essences, his psychic interpretations and the amazing colour mirrors. This was a complete bonus and really made for a special learning journey over and above a workshop with big class numbers in a hall or similar. This along with his knowledge of the Dr Usui lineage and personal stories created the perfect authentic classroom feel.
I highly recommend his Reiki workshop for anyone who appreciates authenticity and a bright talented lecturer. Blessings to you Hayden, I'm excited about my journey forward and can't wait to do Reiki 2 in a few months.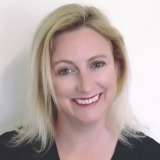 Tabitha Marie
Dental Assistant
I recently had a Colour Reading from Hayden and found it to be so informative. It has given me clarity on my direction and huge insight into my Soul Path. I highly recommend this to anyone needing some guidance and direction on their life journey! Many blessings to you Hayden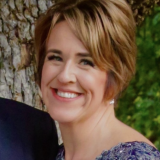 Tina Masters
Energy Healer
I recently attended Hayden's Numerology Level 1 workshop – wow – what an amazing teacher and what an amazing day full of numbers, colours, gratitude and abundance. Thoroughly inspiring and enjoyable – I've signed up for more courses now, and I can't wait to get more colour into my life. It really resonated with me. Thank you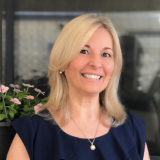 Cheryl Swart
Life Coach
Hayden is an absolute dream healer who intuitively knows what you require in the way of healing. He holds beautiful space for your healing session with him and is an absolute delight! I've recently completed a Numerology Level 1 course with him and his passion transfers to his students. His knowledge is second to none and he has the added ability to be present for each and every student. He truly has mastered his calling and I am so grateful to have come across him in my life! Do yourself a favour and book a session with Hayden. You will walk away feeling you have been blessed by an angel!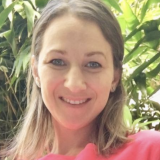 Michelle Papik-Fong
Wellness Consultant
Hayden you are amazing. Thank you again for an amazing session. I found clarity and feeling my authentic self again. This journey has become lighter with you in my life I am so grateful and blessed that you are here guiding me on my journey. Much Love and thank you. Would highly recommend you to the world.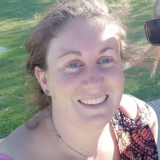 Crystal Hamilton
Energy Healer
Hayden is such a beautiful, bright light of a soul. His bubbly yet open-hearted warm and compassionate personality will make you feel comfortable straight away. He is a great reiki master teacher and I am truly honoured to have learnt my reiki courses through him. I also love his colour essence sprays he makes himself. What a wonderful gift to the world.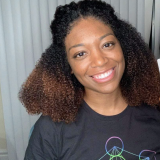 Dot Moore - USA
Spiritual Guide/ Teacher
Hayden offers so many amazing courses he offered, but I knew I came for the Colour Mirrors bottles and him! The immediate connection with Hayden made me realize this was planned way beyond this realm. He pushed me in ways I needed to be pushed, listened to every story I shared and cared about my growth like it was my own. I didn't just gain a mentor. I truly gained a friend. As I write this all teary-eyed, I just want to say thank you to Hayden for opening my eyes to who I am and who I will become. Thank you for being there for me through so many ups and downs and not just with the course, but with my own personal life. You gave me the guidance and wisdom that I needed.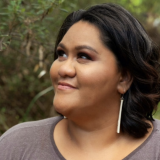 Hinna Cassidy - Australia
Wellness Entrepreneur
Working with Hayden shaped my CM course into completion. Having Hayden as my mentor filled with so much wisdom helped me sit comfortably in my growth. It takes a lot of trust for me to place my energy in the hands of another teacher and my experience with Hayden was a safe, professional and nonjudgemental space filled with laughter, kind words of advice and guidance along the way. Hayden, I am so grateful!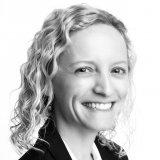 Natalie Moulden
Website Developer
Hayden's Release program has been incredibly helpful to me. After a series of shocks and traumas, an accelerated spiritual awakening during 2020 and then experiencing a feeling of being stuck, I knew I needed some help to get myself back to myself. I saw Hayden's content online and it all resonated with me as did he, so signed up for his Release program. It was a fantastic decision. The sessions with Hayden have helped me on so many levels. I feel more whole like I've healed old traumas, I'm more aligned with myself and have a way to move forward with more grace and ease.