Join us for a wellness retreat
RELAX - RELEASE - RECONNECT
WELCOME!
Thanks for your interest in 'Initiation' – our 2-night consciousness-expanding retreat!
The next exclusive retreat on November 14th-16th 2022 is now fully booked. To express your interest in our March retreat of 2023 please email hayden@haydencrawford or request the brochure below.
Our intention is to guide you on the next phase of your spiritual evolution, harnessing the wisdom of the Temple of Melchizedek Mystery School.
Take a quantum leap on your spiritual journey with the Dreemtime Team!
YOUR 'EVOLVE' RETREAT INCLUDES:
Relaxation, Release & Reconnection
Soul Evolution, Activation & Realignment
Higher Consciousness Learning of the Temple of Melchizedek Mystery School
Empowering Secret Ancient Wisdom
Energy Healing, Colour/Sound Therapy & Vibrational Remedies
Delicious, Nourishing Food
Yoga, Massage & Lucia Light Therapy (additional charges apply and are payable directly to the practitioner at the time of treatment).
Request Brochure
MEET THE TEAM!
We promise that your time with us will expand your consciousness and leave you feeling rejuvenated.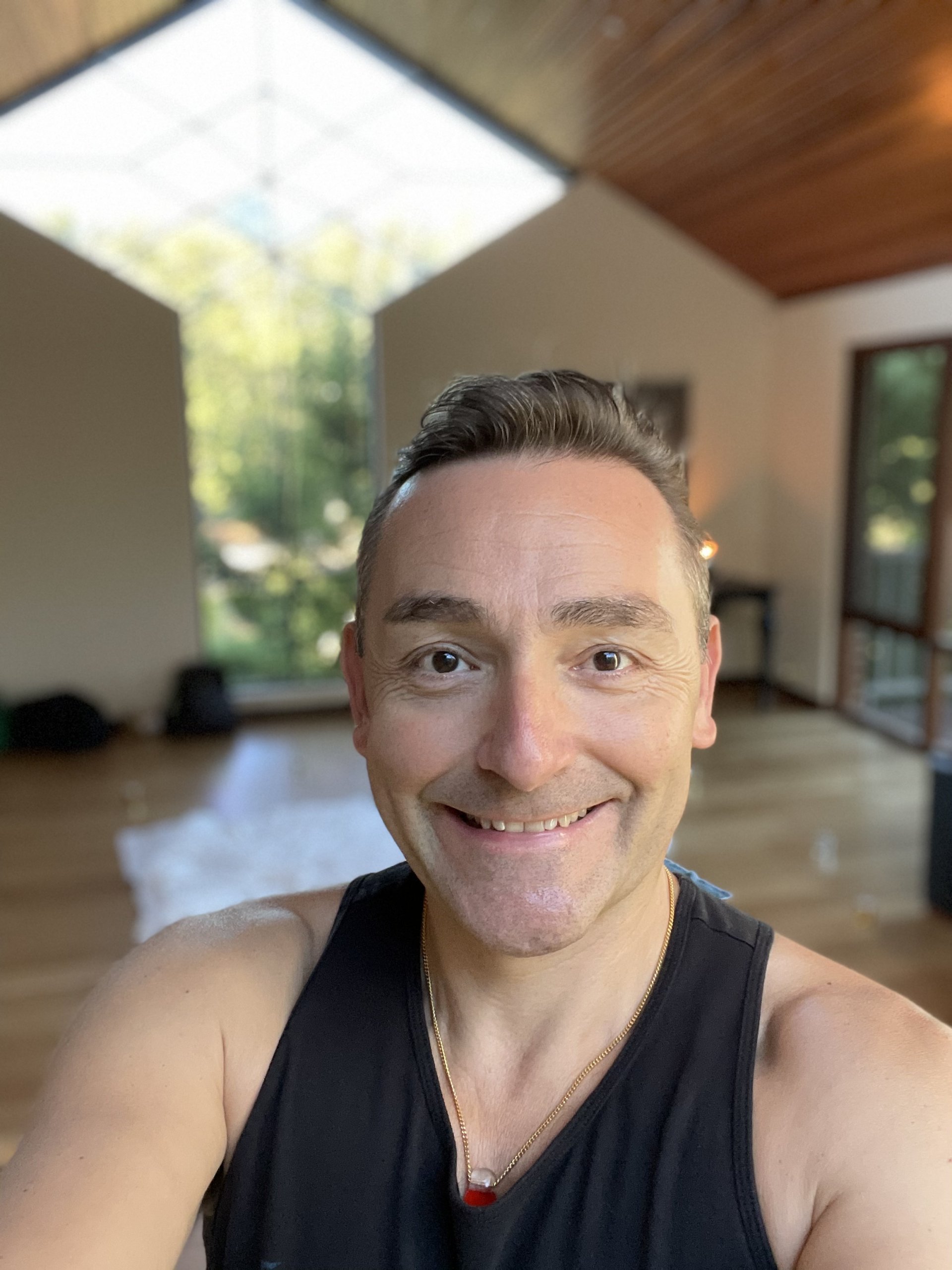 HAYDEN CRAWFORD
Hayden is a Spiritual Teacher, Wellness Coach, Colour Therapist, Reiki Master and Advanced Practitioner of Australian Bush Flower Essences. His career in Energy Healing spans over 20 years and today he offers a variety of learning options both online and in workshops through Dreemtime Academy, including modalities such as Usui Reiki (up to Mastership level), Colour Mirrors and Pythagorean Numerology. He is passionate about next-level energy healing, vibrational
medicine and transformational tools and techniques that empower his clients to reawaken and reconnect to their higher consciousness.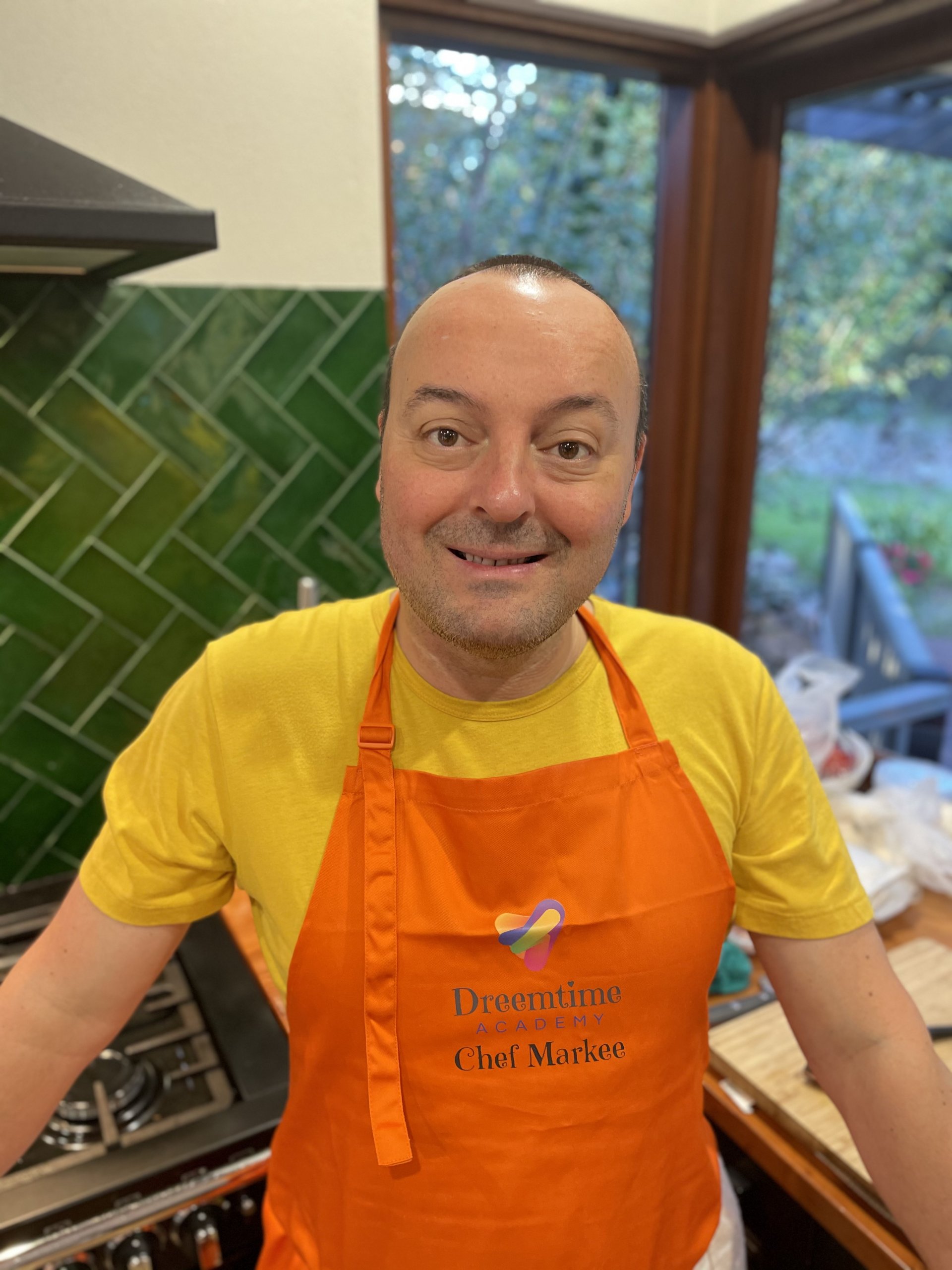 MARK DARVELL
Mark is a qualified Reiki Master and sensitive soul with more than 25 years of hospitality experience spanning 4 continents. He is nurturing, funny, and our 'behind the scenes engine room' who ensures all aspects of our retreat run smoothly and to time. Markee is our 'House Cook' and loves to spend his entire day preparing delicious meals ensuring that you leave Dreemtime  'Evolve' feeling completely nurtured, satisfied and full of delicious gourmet food.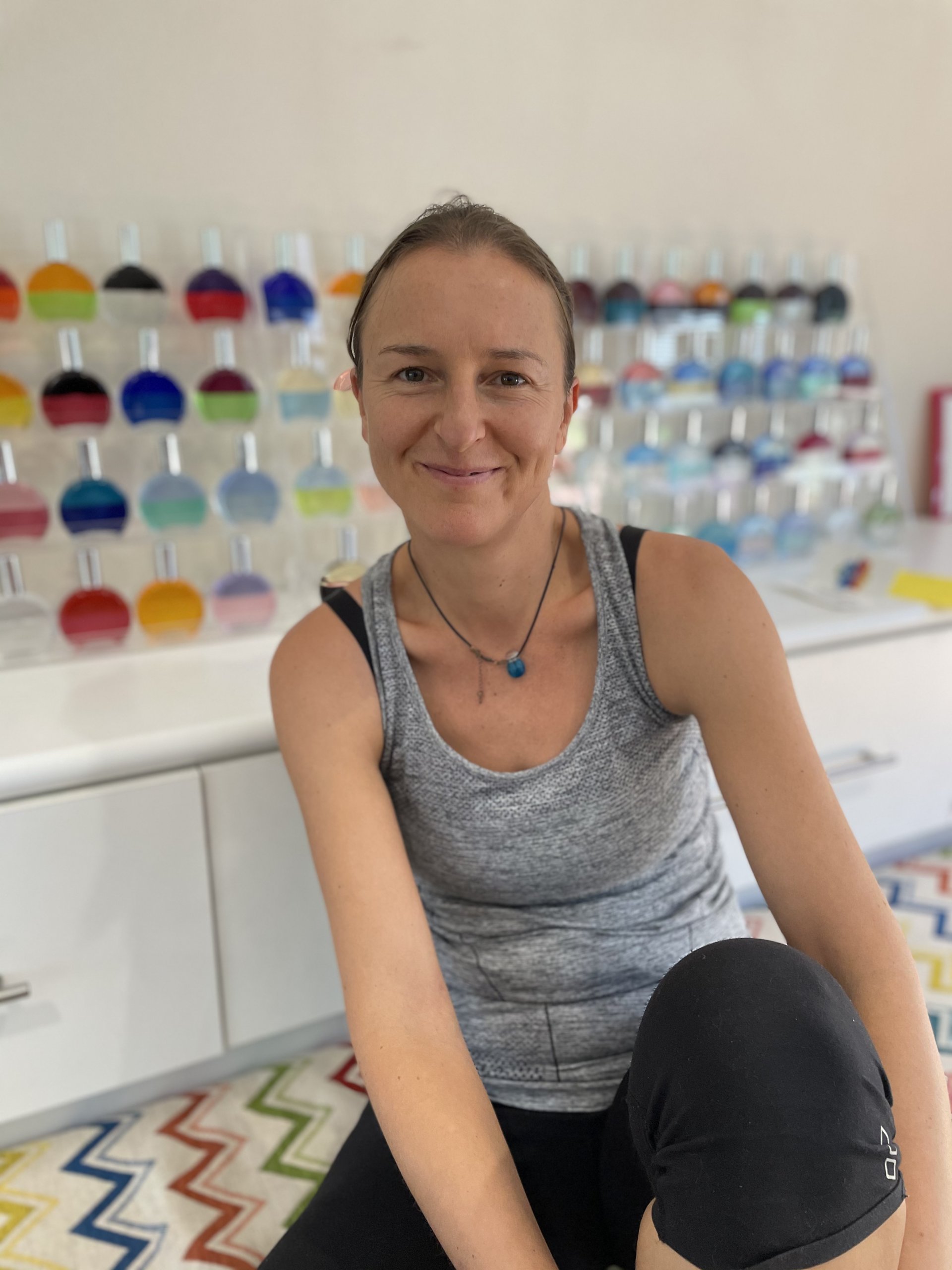 MARCELLA BIDINOST
Marcella is an incredible yoga teacher. She teaches Iyengar/Hatha/Vinyasa and Yin. Marcella joins us (and the kookaburras!) on Sunday morning to lead a gentle, flowing yoga session to help open, align and connect ourselves to our bodies and our breath. The perfect way to awaken to the day. Marcella teaches with integrity, humour and compassion. The session is tailored to all levels. No yoga experience necessary.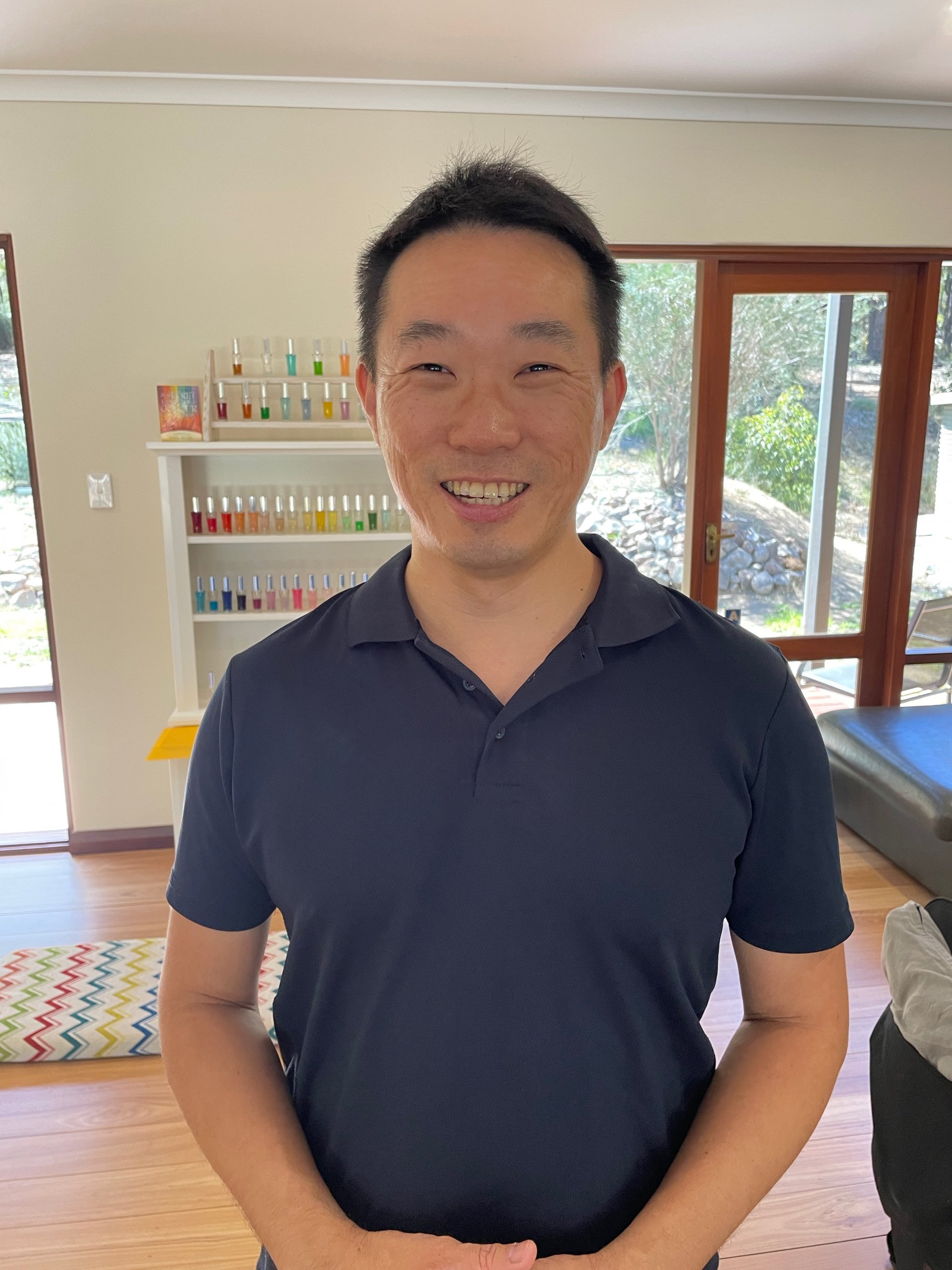 TOBY FOONG
Toby is an exceptional Remedial MassageTherapist with a gentle, caring nature. He is offering two styles of massage. The first is a 'seated massage' which is a 30- minute session focused on the upper body including back, shoulders, neck, arms & hands. You will be fully clothed and seated on an adjustable, specialised chair. The second is a 'table massage' which is a 30-minute session that can be targeted to not only the upper body but also hips, legs and feet. You will be fully clothed and lying horizontally on a massage table.
WHAT TO EXPECT!
Be amazed by the broad array of soul enhancing experiences on offer.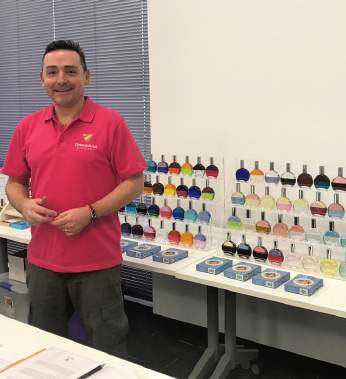 HIGHER CONSCIOUSNESS
LEARNING
Discover your soul's unique purpose and reconnect to your own innate wisdom. Utilising his incredible skills, knowledge and powerful processes Hayden will be helping you unlock and release old pains, traumas and blockages. Hayden will help you to reconnect to your inner wisdom through the power of Colour Therapy, Meditation, Group Exercises, Inner Child Healing and Shadow Work to heal your old wounds allowing you to find true direction to step up into your unique power, passion and purpose.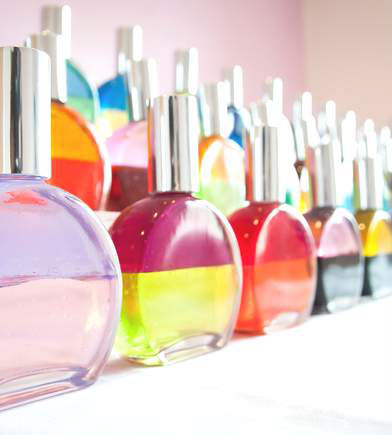 COLOUR MIRRORS
WISDOM & HEALING
Colour is essentially an energy or vibrational tool for self awareness. In the Colour Mirrors system the language and vibrations of colour can be accessed through bottles of coloured oil and water. Each bottle and colour has a meaning and offers insights into areas of our lives that we feel are blocked or where we would like to increase our potential for a more abundant and joyful life.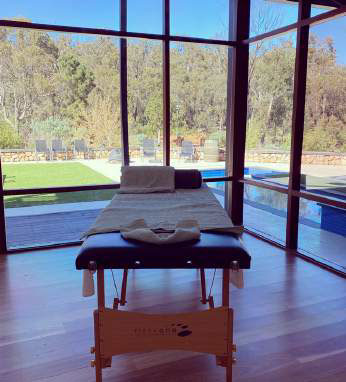 THERAPEUTIC
MASSAGE
Toby uses kneading, acupressure and stretching techniques during your chosen treatment and so no oil is required. It is designed to provide relaxation and release tension in the upper body and to help improve flexibility in the areas worked on. His incredible intuitive talents for identifying and releasing your pain points will leave you breathless. After your massage you will feel like you are floating on air!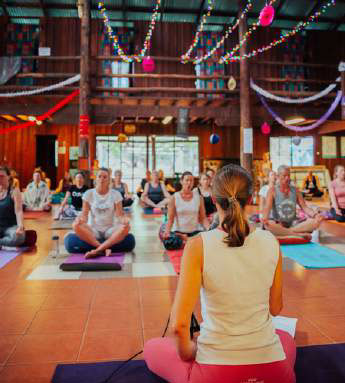 GENTLE MORNING
YOGA
During the retreat Marcella will be offering a slow, gentle and restorative session on the Sunday morning so be prepared to get up with the kookaburras! Her rejuvenating "Awaken To The Day" practice will help you to breathe gently and nurture your postures.
WHAT TO EXPECT!
Isn't it time to put you first? You deserved it.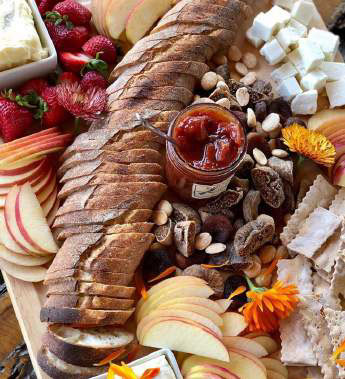 GOURMET FOOD
All Dreemtime 'Retreats' are fully catered and include:
Dinner on the day of arrival Breakfast, lunch & dinner on day 2 Breakfast & lunch on the final day 'All Day' refreshments throughout
All meals are prepared using fresh, seasonal ingredients with Vegetarian options available
See below for a typical 'Retreat' menu (subject to change)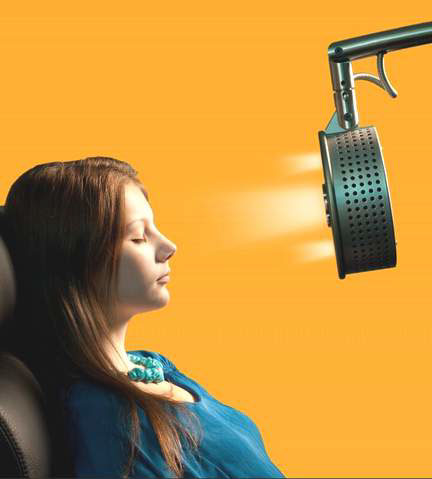 LUCIA LIGHT THERAPY
Supercharge your brain with light energy and experience better clarity, calm, creativity and sleep.
The Lucia Light is custom-made in Austria and uses a combination of solid and flickering light from LED and full-spectrum halogen bulbs to create a profound inner journeying experience. With eyes closed, light waves enter the body via the retina stimulating the brain and permeating the entire living matrix of the body. These frequencies gently entrain brainwaves into a deep meditative state as lush landscapes of colour float by.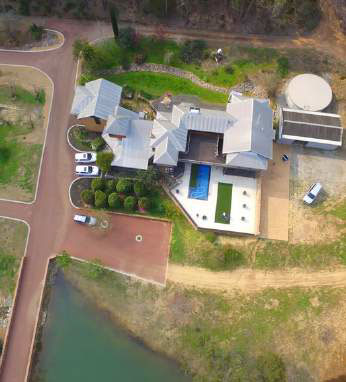 LUXURY VENUE
An exquisite home located in the Perth Hills by a lake sets the scene for your weekend escape.
Arriving at this gated property is a magical experience as you immerse yourself in the sacred energy of this unspoilt region of WA.
The sense of peace and tranquility is immeasurable and it will mirror your inner world after your time with the Dreemtime team. This entire house is for the exclusive use of Dreemtime 'Awakening' guests.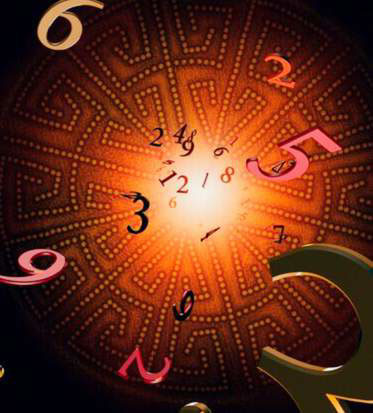 NUMEROLOGY INSIGHTS
The Science of Numerology will blow your mind!
Discover how your birthdate and 'living name' hold the answer to your true soul purpose, strengths and weaknesses, personality blueprint and Starseed origins.
Throughout the retreat, I will be offering guidance of how you can understand yourself and your loved ones with greater clarity, depth and appreciation.
WHAT TO EXPECT!
Just imagine taking time out to explore your purpose, power and passions.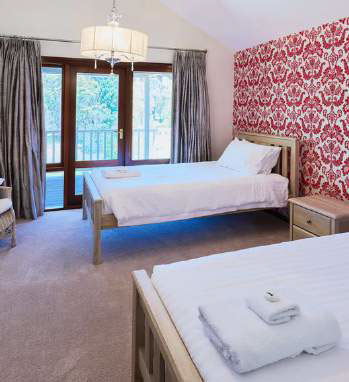 TWIN SHARE ROOMS
Luxury Twin Share Accommodation with shared bathrooms This exclusive home comprises just 3 x twin share rooms and1 x queen room (1 bathroom per 2 rooms ) Queen room can accommodate a couple or two friends. (A supplement of $300 is payable for sole occupancy of the queen room). All rooms are spacious with king single beds, hotel bedding and a door leading out onto a balcony with fabulous bushland views.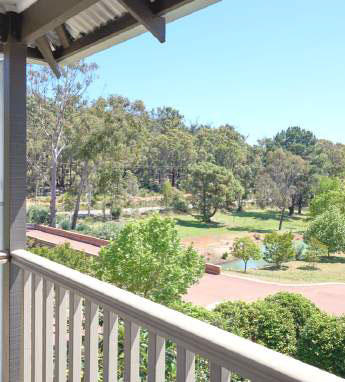 BEAUTIFUL BUSH SETTING
This stunning Estate is the perfect retreat for those who like the best of both worlds. Go swimming in the pool, night gazing at the stars away from the city lights, go walking in the bush behind the property, or roam the orchards, the activities on the property are endless. Location Approx. 40 minutes drive South East of Perth (Precise location will be advis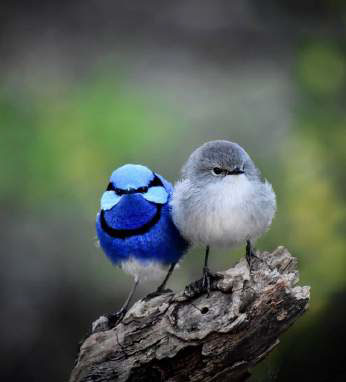 WONDERFUL WILDLIFE
The flora and fauna in this incredible region will leave you breathless. The air is fresh and clean and the early morning birdsong echoes into the valley. If you are lucky, you may see a beautiful Blue Wren from the kitchen window.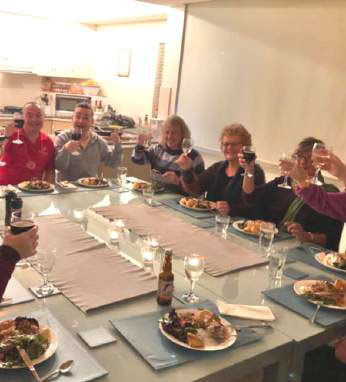 SOULFUL FRIENDSHIPS
The best thing that can come from joining one of our retreats are the beautiful soul friends that you will meet. When we open up and explore our emotions in a secure, group environment something magical happens. Friendships form and have the opportunity to develop in a very short space of time. You will never feel alone again…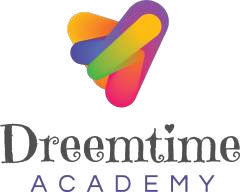 Recent Testimonials From
Retreat Guests!

"Honestly this was such a great weekend, I have my scroll stuck up on my wall to remember to 'say what I feel'. I've been touching my middle fingers to my thumbs when I talk about what I want…I applied for a new job today and I'm heading to chakra dance tonight for the first time. I love that you can have profound shifts and healing in such a gentle and loving environment love everyone and the magic you all brought to the weekend." Caragh McGuirk

"It was the best weekend. I feel like I found my soul tribe. I love you all xx I'm currently snuggled up in a lovely house in Bridgetown after an epic 19kms in yesterday, and 19 kms out today, all with 15 kgs on my back. Tomorrow is rest day and then the writing begins!! Thanks to everyone for your belief and support." Sandra Ellis

"Thanks for an awesome weekend. I still get blown away how we can choose the colours and it's what is happening in our lives. Karen & I spoke about this at length on our way home. Her knowing that the numerology and colours totally matched me! No hiding! I guess with my analytical mind. I'm amazed this can happen. Fascinating and rejuvenating all at the same time!" Sue Evans